I'm a Colorado girl now, but I was a Texas girl before. Colorado summers are a little more mild than Texas summers but we still have plenty of hot days. Hot days that can make wedding guests quite uncomfortable. So I've compiled a list of some great summer wedding favors and ideas for your guests!
Wedding Favors
A top contender- and probably a favor you have seen before at outdoor weddings are customized fans! I found some super cute ones on Amazon HERE though I'm sure there are tons of options!
These can also be doubled as your wedding program!
Another great option- and would even be great paired with the fans- are customized water bottles. These are a really affordable and most importantly will help keep your wedding guests from fainting. 😀
If you are a little more tech savvy or interested in techy things then these iphone fans are super fun and can be customized with your name, date etc.
You can also customize the color so they can even match your wedding theme!
Hot summer weddings mean we must keep our guests blood sugar regulated 😉
So, try these fun seaglass candies tucked adorably into these cute glass jars!
Ok, so these last couple summer wedding favor ideas may not be quite as "logistical" but they are super fun and your summer wedding guests will definitely love them!
Ok, maybe these are just a little over the top- BUT oh my gosh look how cute!!!
Mini bouquets summer wedding favors for the female guests would be so unique and absolutely unforgettable!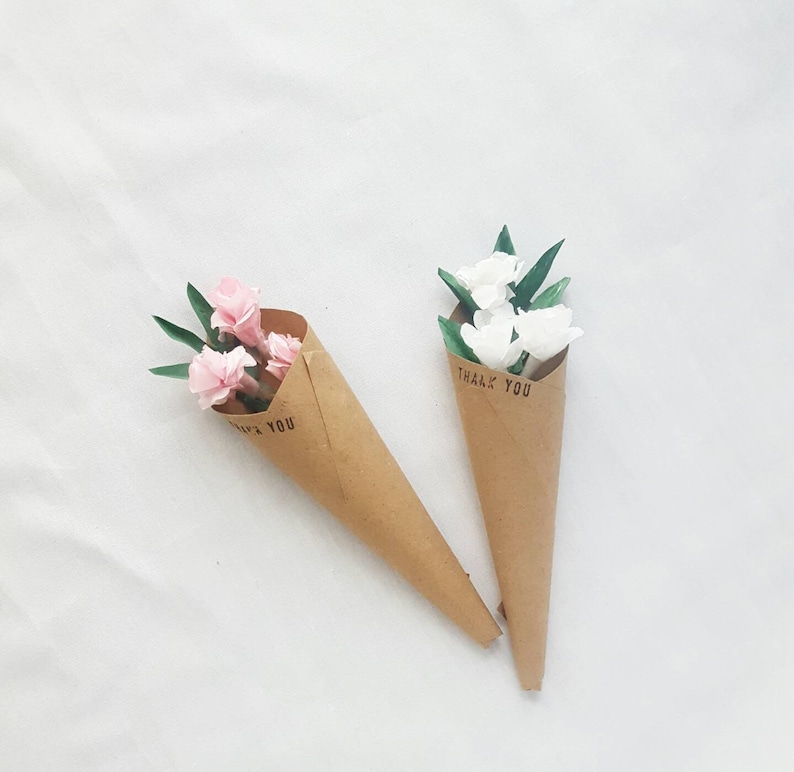 Alright, those are my favorites so far- I would love to hear about other ideas or favors you have used or seen!