As most of you probably know, my mother in law Deb Evans and I opened a macaron shop in Flat Iron Crossing mall in Broomfield Colorado last year after we moved Monica Evans Photography to Colorado. The shop is called Woops! and sells french macarons, and a variety of other desserts that can be found around the world. Having macaron's for a wedding cake alternative was not something I ever would have though of before opening Woops! However, their macarons are the BEST I have had. Yes literally the best I have had, and I have tried many! So there are two fantastic wedding dessert and cake alternatives offered that I think are absolutely amazing alternatives!
Macaron Pyramids as Cake Alternatives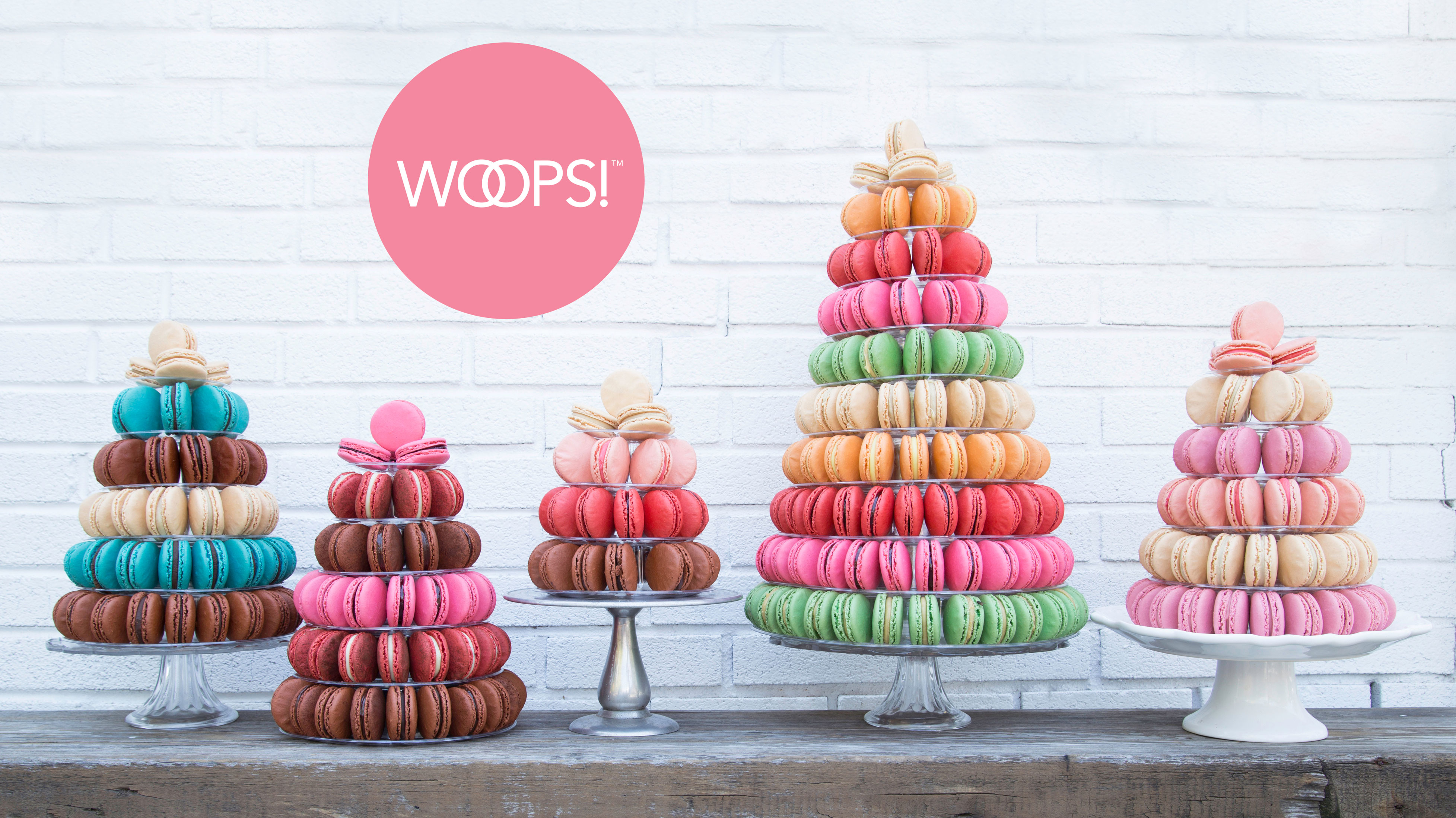 You see that amazing pyramid? Can you imagine one of those in your perfect wedding theme and  colors on your dessert table?! Or even two of those!!! Ugh talk about amazingness! I have seen pyramids also customized with the florals from your floral theme as well. The possibilities are seriously endless!
Favor boxes as wedding cake alternatives
Ok, how insanely beautiful is that!!! Customize it with  wedding colors, or print your hashtag or wedding date on them! Place a favor box at each guests chair for their dessert and skip out on the wedding cake altogether! Your guests would absolutely love their own personal favor box of macarons, plus it is a two for one- guest favors and dessert! Bam! 😀
So there you have it, my two favorite wedding cake alternatives, and yes both of them have to do with Woops Macarons because they rock!